Mountain Friends Wallpaper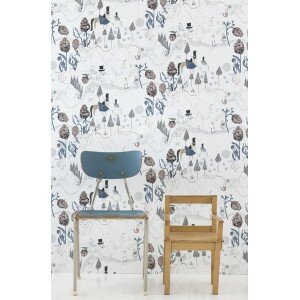 Share on :

View full size
Our wallpaper collection for kids is graphic and whimsical and sure to inspire and delight. This modern children's wallpaper collection is printed on the WallSmart quality paper, which makes it easy to hang so you can quickly add character, charm and personality to your child's room!
Color: Off white / Brown / Blue
Illustration: Ulrika Gustafsson
* Samples are $5. To order a sample, please just choose the sample option from the drop down menu. We automatically refund all sample orders upon the purchase of a wallpaper roll.